Conversation View empowers you to view sent and received email messages inside Salesforce so I can track email messages that were performed with Leads, Contacts, Opportunities, and Accounts in a Cadence.
Viewing Sent Messages
To start viewing sent and received emails inside the Conquer Conversation View component, navigate to a record enrolled in a Cadence with an active email touchpoint.
Perform the email touchpoint on your record of choice.
Navigate to Conquer Conversation view. The email that you just sent will appear. Additionally, the email will be stored in the Sent folder of your personal inbox.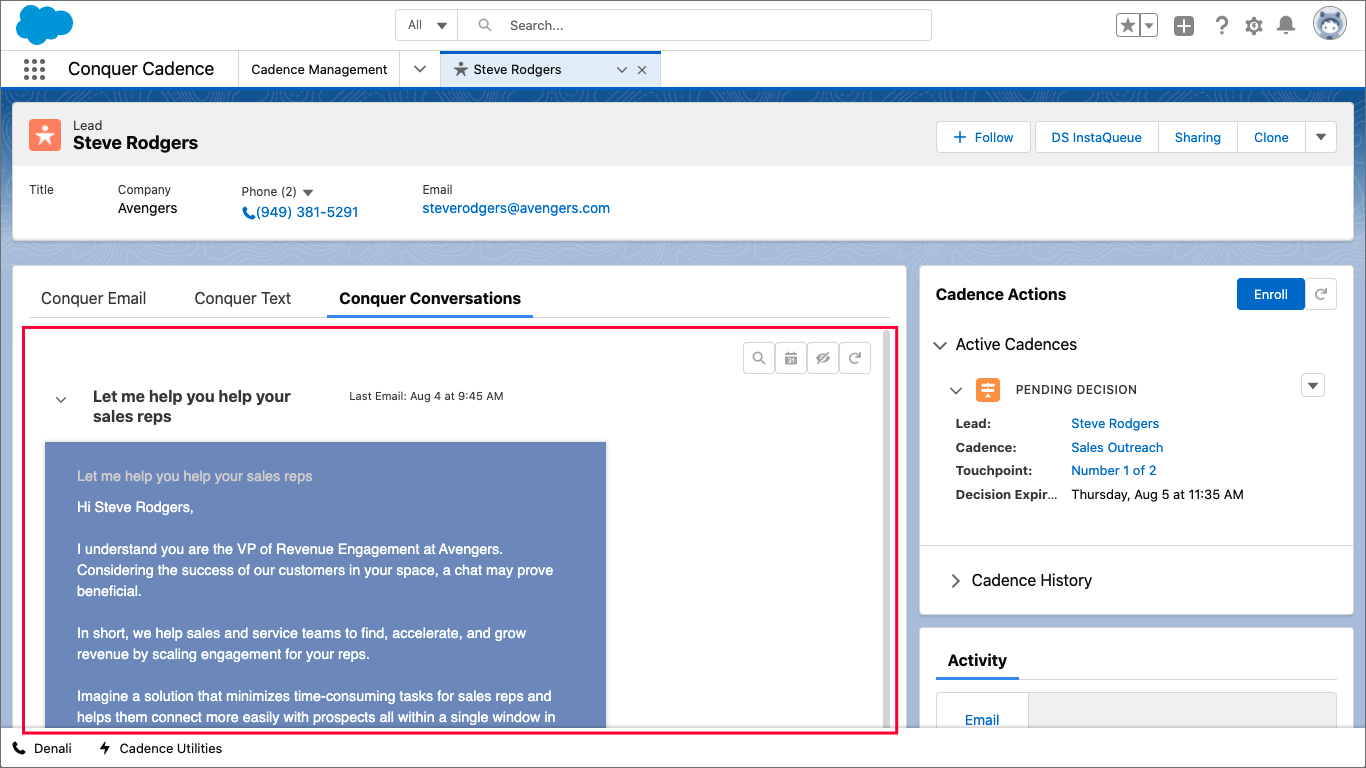 Viewing Received Messages
When the record replies to your email, the reply will appear below the original message inside Conquer Conversation View.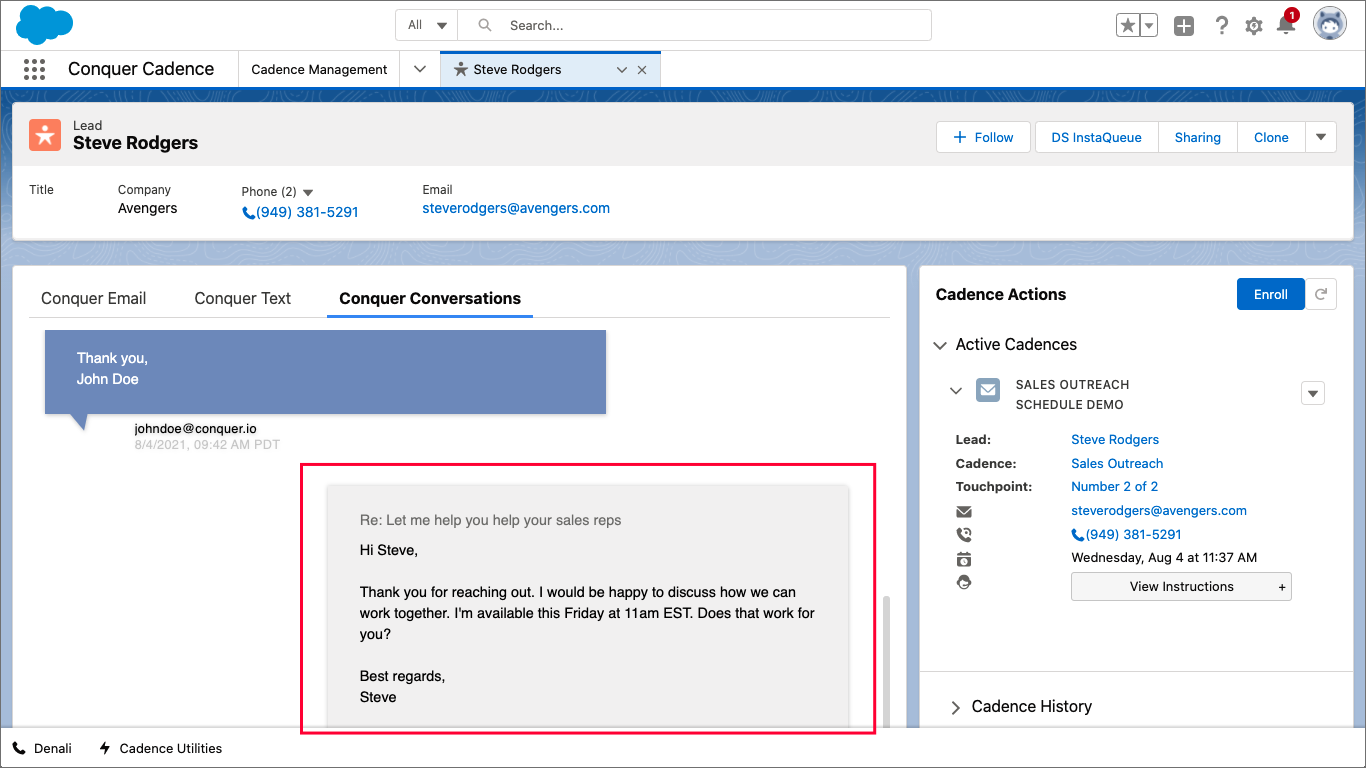 Additionally, you will get a notification in Salesforce when a record has replied to your email.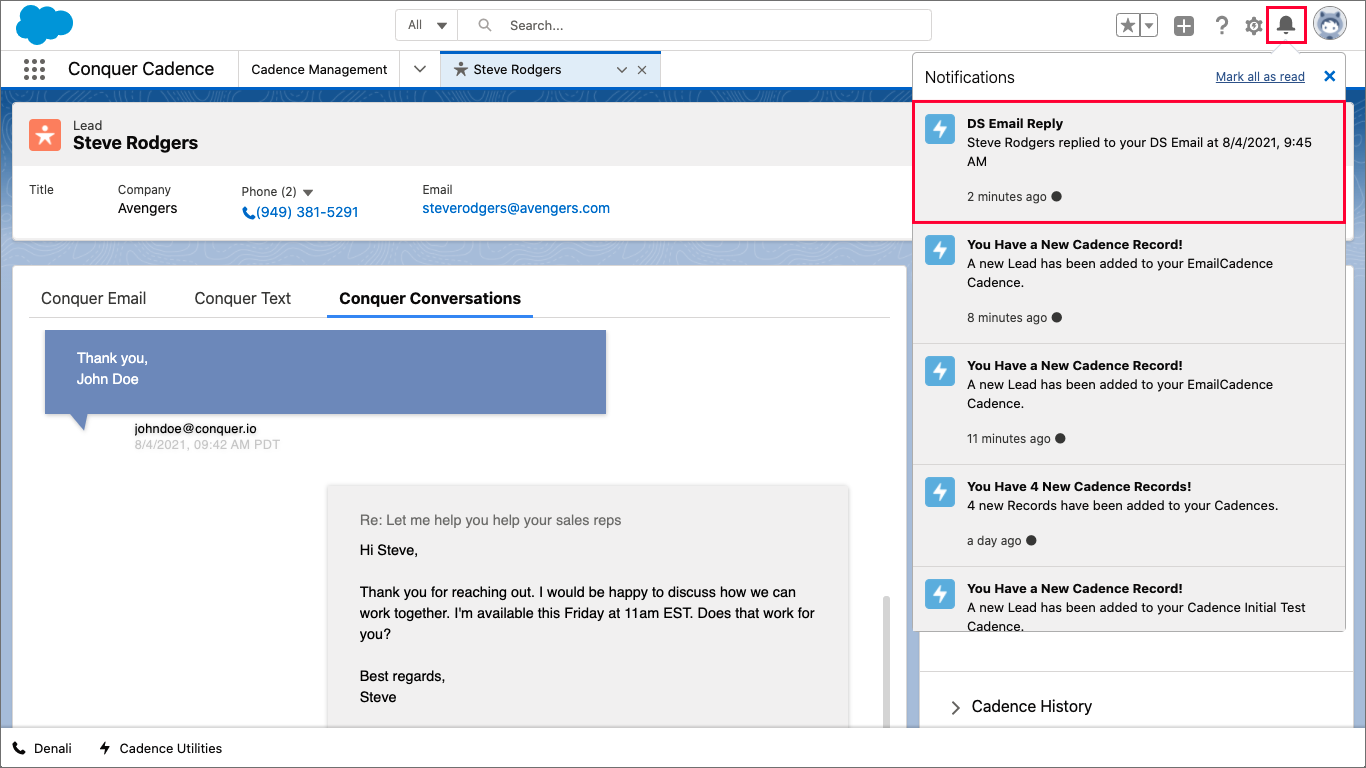 Continue engaging the record through Outlook. (The Ability to reply inside Conquer Conversation View will be coming soon)