Send one-off emails to easily engage with prospects without having to enroll them into a cadence.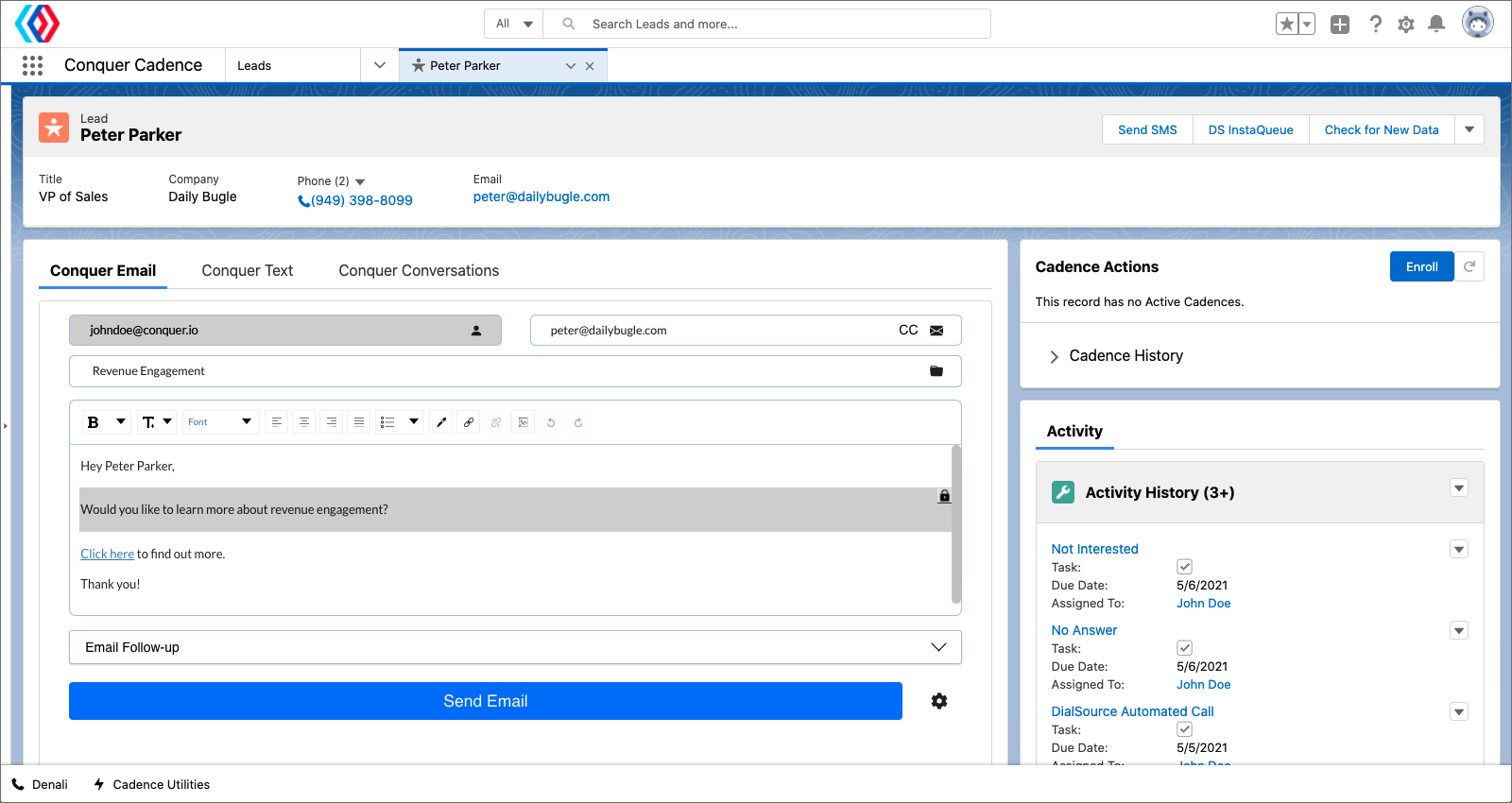 To send a one-off email, navigate to the record that you want to send an email to

In the Conquer Email component, type in the record's email address.
Note: Clicking on the email address from a Salesforce email field will not automatically populate the 'To' field. Make sure to copy and paste the email address into the email field.

Continue with composing your email or

select an email template

.



Once your email is ready to go, click Send to send the email.
Note: Tasks will now be created and logged for emails sent outside of a Cadence.
This item must be enabled by Conquer Development after the updated package is installed. Contact your CSM for more information.