Our visual cadence builder empowers managers and enablement teams to quickly build cadences that help their sales teams gain access, book meetings, and win revenue.
To create a Cadence, navigate to Cadence Management > Cadences > Create Cadence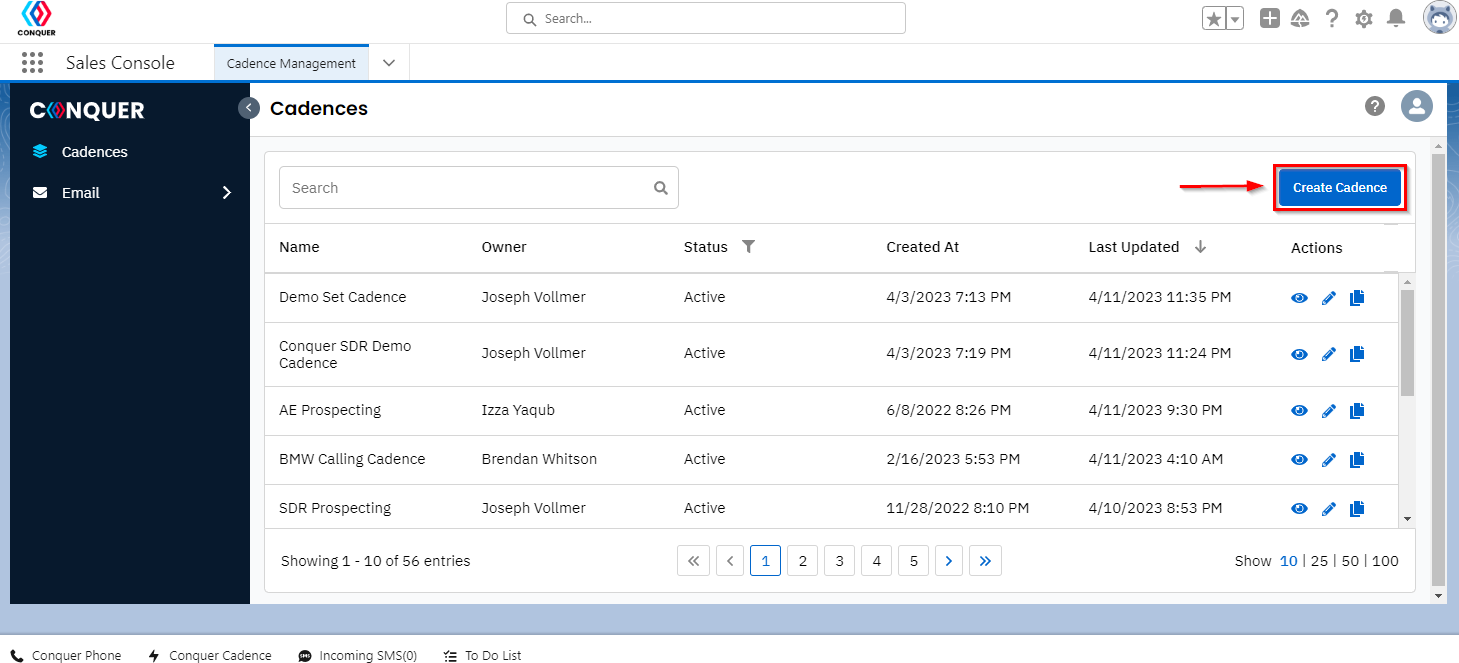 Here is where you can create cadences to suit business needs such as new lead cadences, renewals, nurture sequences, etc. that can be assigned to sales reps and contact center agents.  This can all be done without needing to involve your IT.
Cadences have Cadence Options that need to be configured before saving the Cadence. To edit Cadence Options, Click the button in the upper right next to Publish.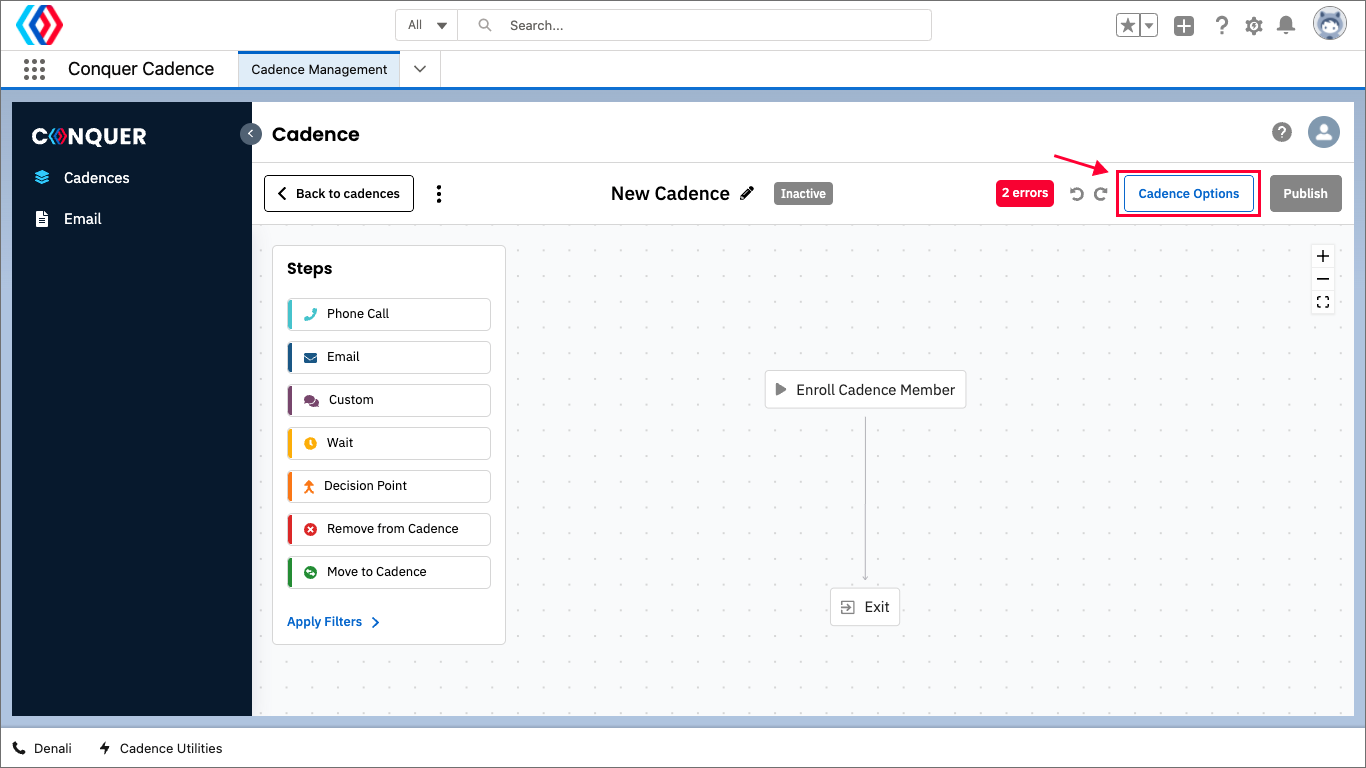 Cadences allow you to prescribe the steps that a user should be taking when engaging with customers as well as the channels, instructions, and templates they should be using.  You get to drive and prescribe the most effective touchpoints for your users.
In the Visual Cadence Builder, you have options to: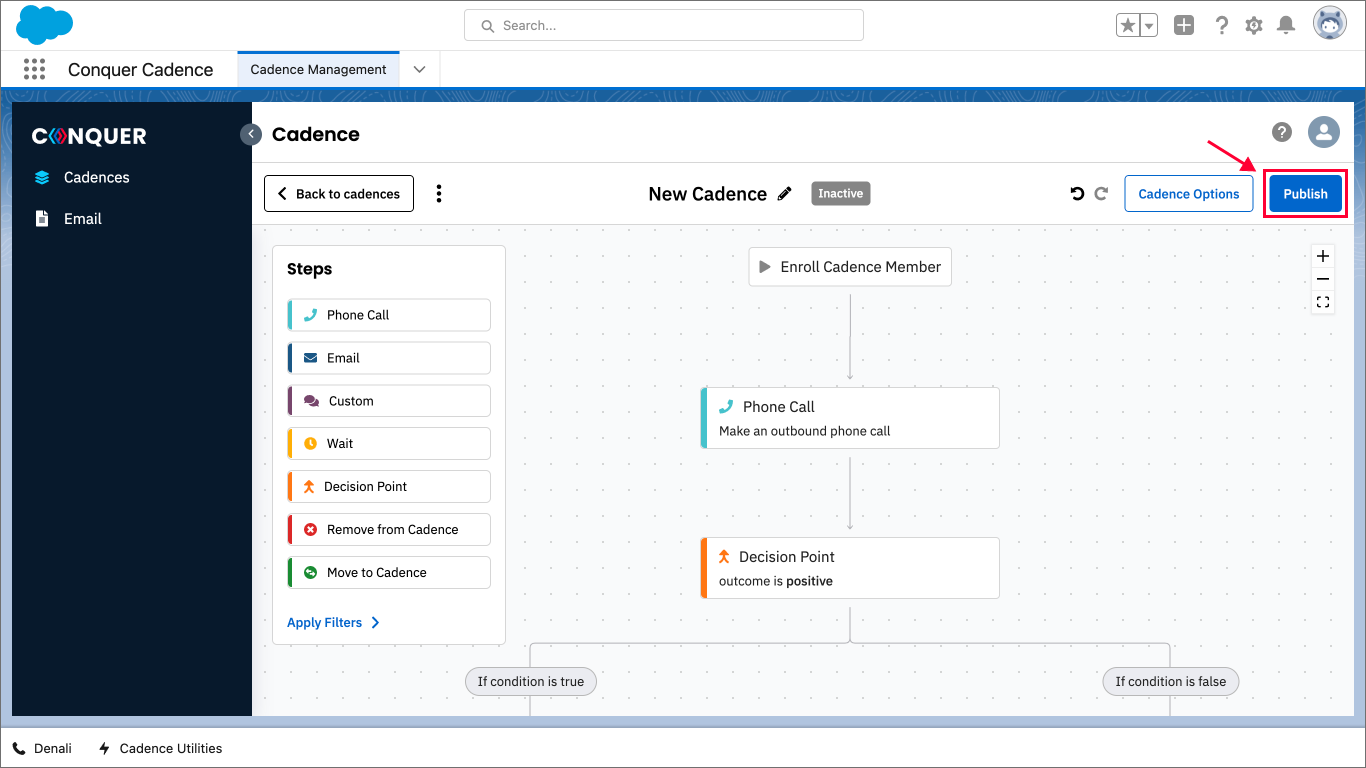 Once a Cadence Flow is complete and the settings are added, the Cadence can be Published. To Publish a Cadence, click Publish in the upper right next to Settings.