On Monday, March 15th, DialSource officially changed our name to CONQUER. With over 15 years of engineering and customer feedback supporting our innovation, this transformation was greatly influenced by you, our customer.
It almost feels ironic that we announce this change one year from the day that we realized the severity of what was confronting our world. With COVID-19, the transition to Work from Home and the acceleration of change across sales and service teams has pushed us to innovate even faster. That is why, with the launch of CONQUER, we will also be releasing an entirely new solution for Salesforce and, soon, Microsoft Dynamics 365.
Beyond technology, if 2020 has taught us anything, it's that sales and service teams are made up of amazing people. Professionals that overcome persevere and problem-solve with tenacity, determination, and empathy. It is because of that very fact that we have chosen CONQUER.
We exist to help sales and service teams conquer their day. To build the tools and technology, your teams need to compete and win as modern revenue teams. To make it simple to plan, execute and optimize your customer communications so that your organizations can grow revenue and strengthen customer relationships.
Important Updates
First of all, all current dialsource.com email addresses will be working during this transition. Your Customer Success Manager will be reaching out to confirm that you have updated contact information for every team member that works on your account.
Basecamp is now Conquer Support

New look, same great support experience. Starting Monday, our Help Center will be accessible at support.conquer.io. To contact support please email support@conquer.io.

User Welcome Screen




All users will be presented with a quick welcome screen. Please have users enter their email address and login.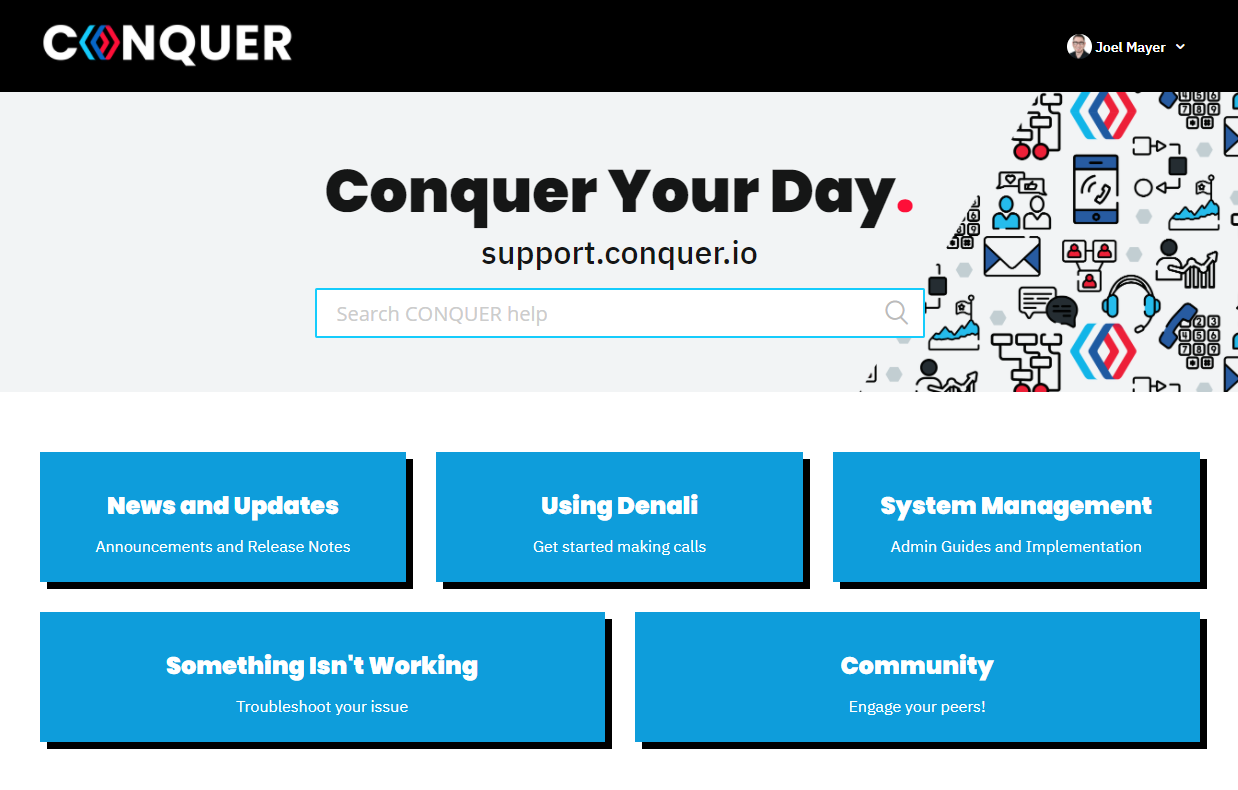 New things on the horizon
More than just a name change, CONQUER is a whole new way to look at Revenue Engagement with new coming functionalities like SMS, Speed To Lead, Cadences, and Call Flows. To learn more, your Customer Success Manager is ready and eager to tell you all you want to know.
We will be sharing more about this transformation in the days and weeks to come and are excited to hear from all of you. But for now, our number one priority is to make sure that this transition runs smoothly for you and your teams. For technical notes about what changed, check out the Release Notes.