The Phone Numbers subtab configures inbound DIDs that have been added to your system. Phone Numbers can be assigned to Extensions, Queues, or Call Flows resulting in callers being routed ultimately to an agent, a group of agents, or a voicemail.
The Phone Numbers subtab can be found from Conquer Voice Workspace → Phone Numbers.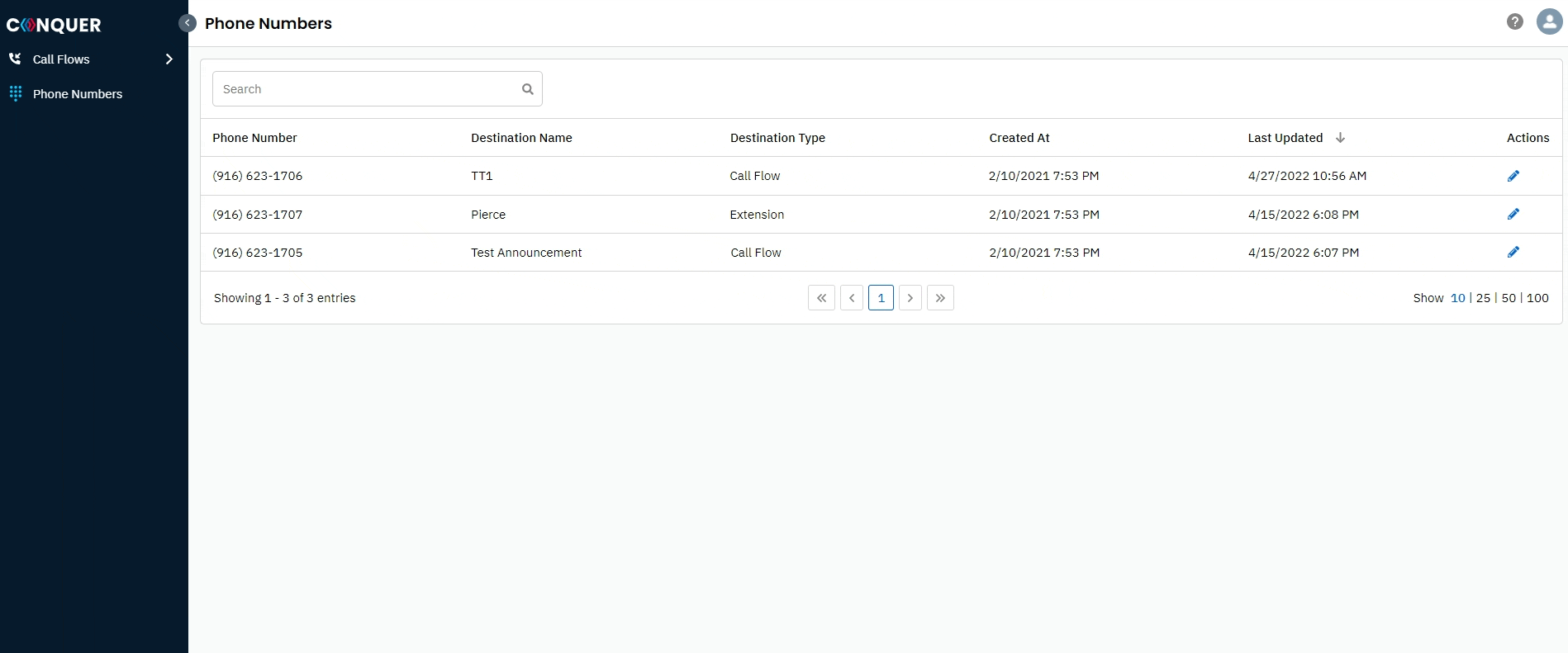 Note: Phone Numbers is meant to be a replacement for Inbound DIDs. When Call Flows is enabled for a customer, their existing Inbound DIDs tab will go away. Also, their existing Inbound DIDs have to be migrated manually by the dev team.
Phone Number Configurations
Set Destination Type
Extension - Phone numbers are assigned to individual agents using Extensions.
Queue - Used with Call Flows or in Standalone to route callers to an agent or a group of agents.
Call Flow - Inbound call flows for your organization using an easy to use drag-and-drop flow builder
Assign to prebuilt Queues, Call Flows or Extensions
Banner Text - Banner text that will appear in the Conquer Voice softphone when agent receives call
Banner Color - Background color for the banner that appears in the Conquer Voice softphone when agent receives call