Our Call Flows Builder is an easy to use drag-and-drop interface for managers to set up inbound call flows for their organization. This feature is great for sales and service teams to easily customize their own incoming call pathways without going through a telecom engineer or IT specialist.
To start using Call Flows, navigate to Denali Workspace → Call Flows.
The Call Flows homepage displays the Name, Status, Created At date, and Last Updated date. There are also options to edit and delete a Call Flow.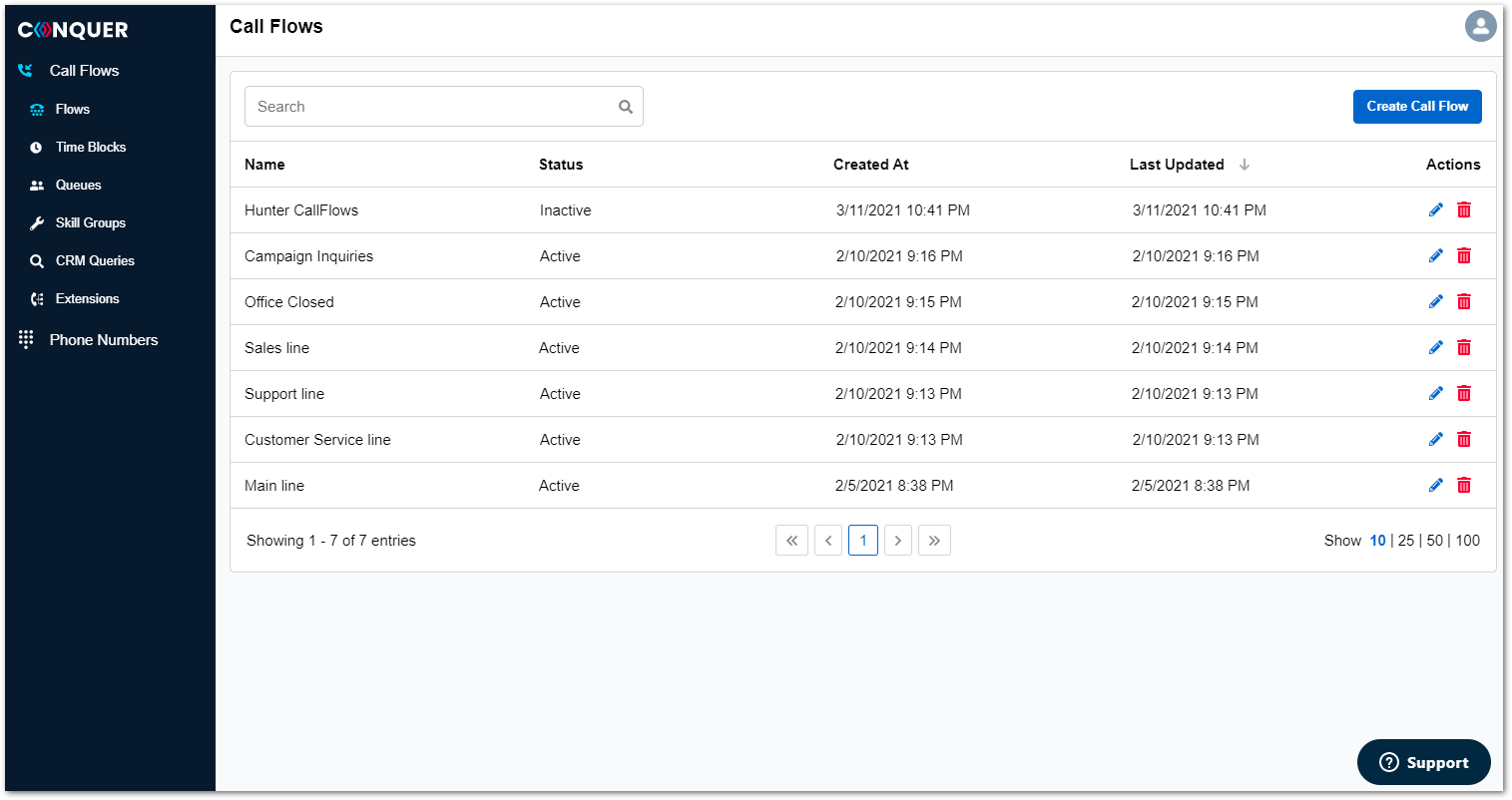 Create a Call Flow
To start creating a Call Flow, click on the Create Call Flow button at the top right corner of the Call Flows page.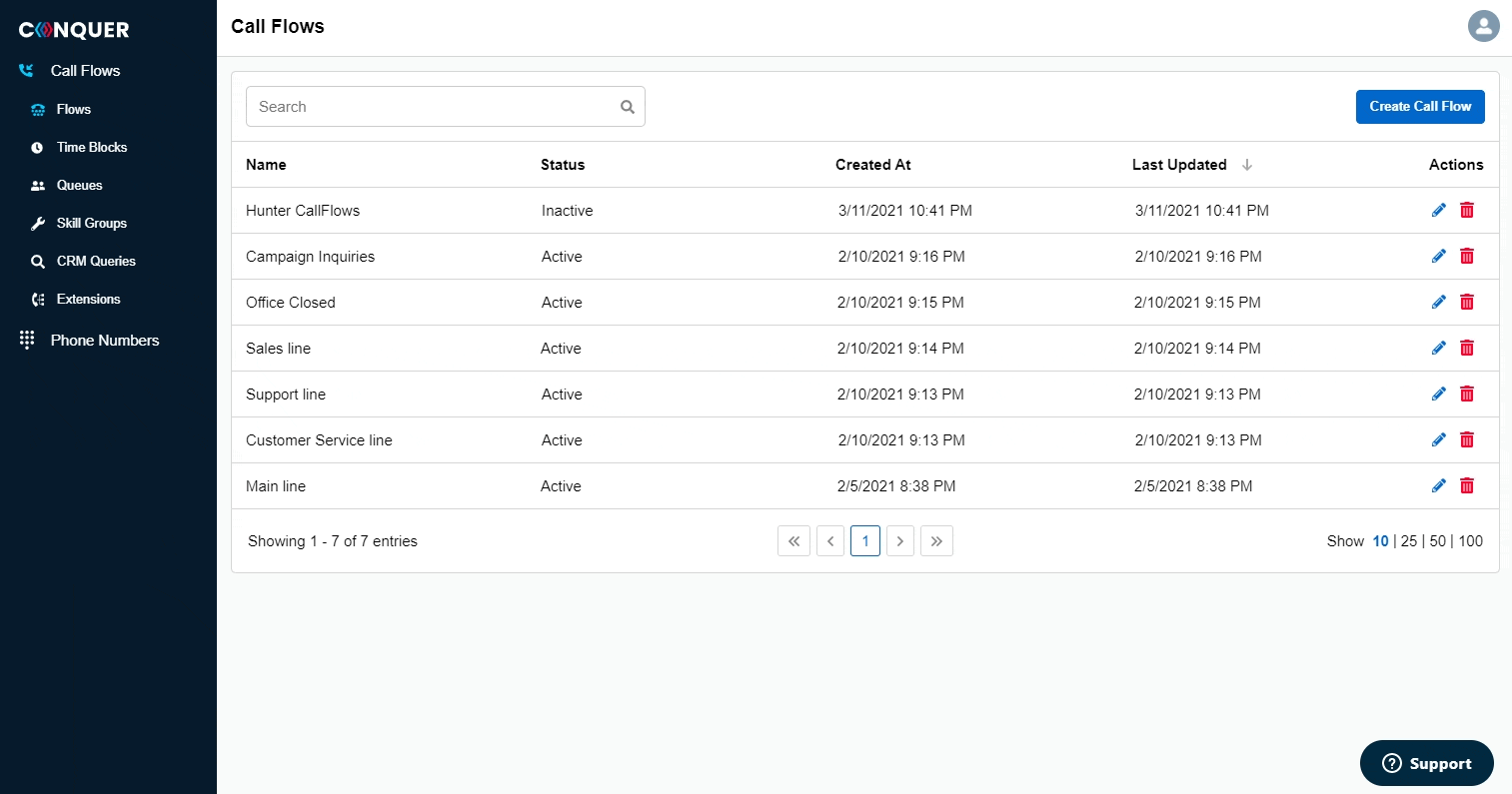 Inside the Call Flows Builder, you are presented with an interactive canvas to visually build your desired flow. In the Call Flows Builder, you have options to:
It is important to note that only published Call Flows can be assigned to phone numbers. Drafts can be saved, but cannot have calls routed to it.
Edit a Call Flow
Clicking on Edit on the main page will take you to the canvas view. In order to edit the Call Flow, you will need to click on the gear button and then click "Edit draft flow".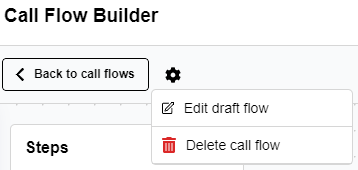 You can edit a Call Flow at any time without having to worry about whether or not someone has an active call going through the flow. If you have to pause the editing process, you can click Save Draft and it won't affect anyone calling into an already existing Call Flow. Once you are happy with the changes you made, you can hit Publish and all new calls into that Call Flow use the newly designed process. Calls that are already going through the Call Flow will not be affected by the changes and continue the duration of their call unaffected.