Conquer Voice
Conquer Voice is native to both Microsoft and Salesforce CRM, and connects with any dial tone provider to enable single-click calling and voicemail drop exactly how you want it – desktop, cell phone, or VoIP.
Locating Conquer Voice
The default location for the Conquer Voice Dialer in Salesforce will be located in the bottom left corner of your browser page, normally labeled as "Conquer Voice". The default location for the dialer in Microsoft Dynamics will be docked to the left or right side of your browser.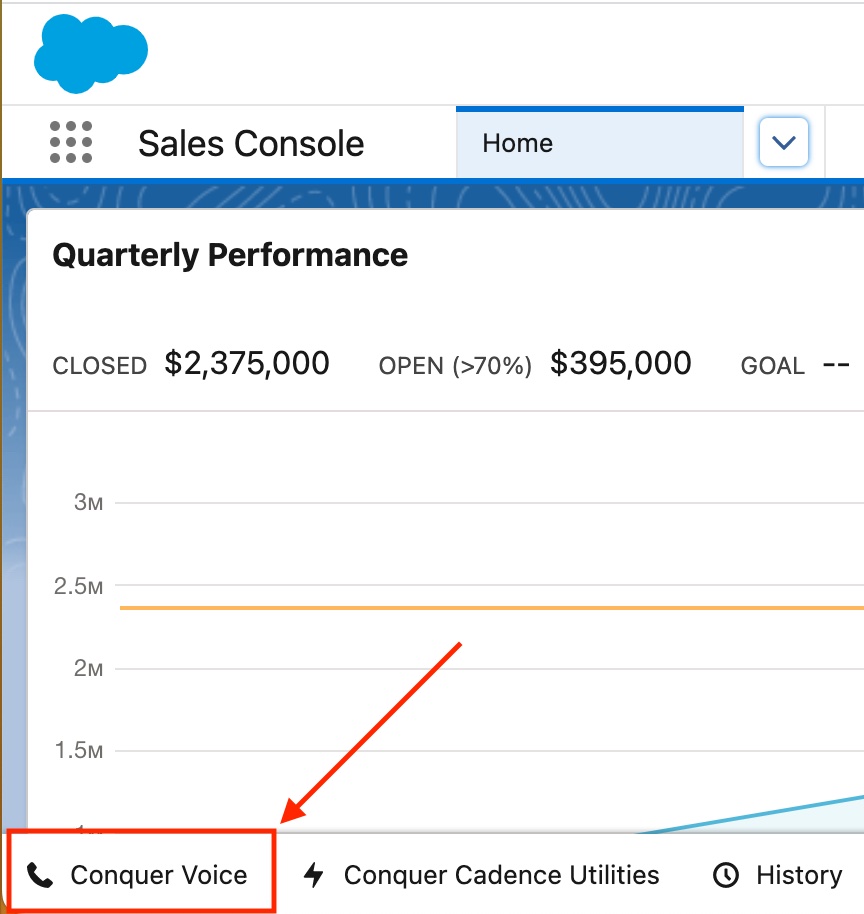 If you cannot find the dialer at the bottom of the screen, confirm with your manager or System Admin that you are in the correct Salesforce App where the CTI Softphone has been installed.
Welcome Screen
When you are logging in for the first time, you will be presented with the Welcome screen below. Enter your phone number, extension (if applicable), and your email address. Once you've entered in all the details, click on the GO! button to get started.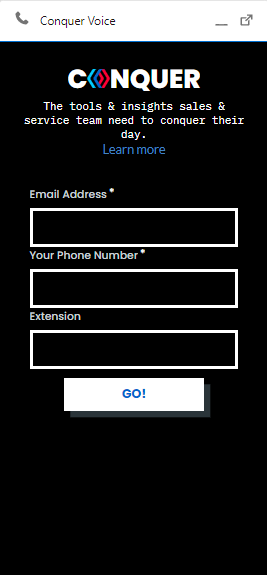 At this point, you should already be set up with your Call Center and Network Access in Salesforce. Contact your Salesforce administrator to confirm that your Salesforce setup is complete.
After logging in successfully, the main screen of Conquer Voice will appear. See the Interface Components and the Call Controls guides to learn more about the softphone user interface. You can also edit any details you've originally entered in the Welcome screen in the User Settings menu.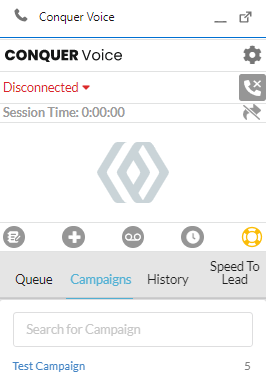 If any issues arise, you can use the Report Issue button in the softphone or contact our Support team directly at support@conquer.io