You can add Conquer CSV Importer to the Cadence page layout by being on a Cadence page > click the gear button on the top right of the page > click "Edit Page". From there you can find the Conquer CSV Importer component and drag that to the desired spot on the page. Don't forget to click Save.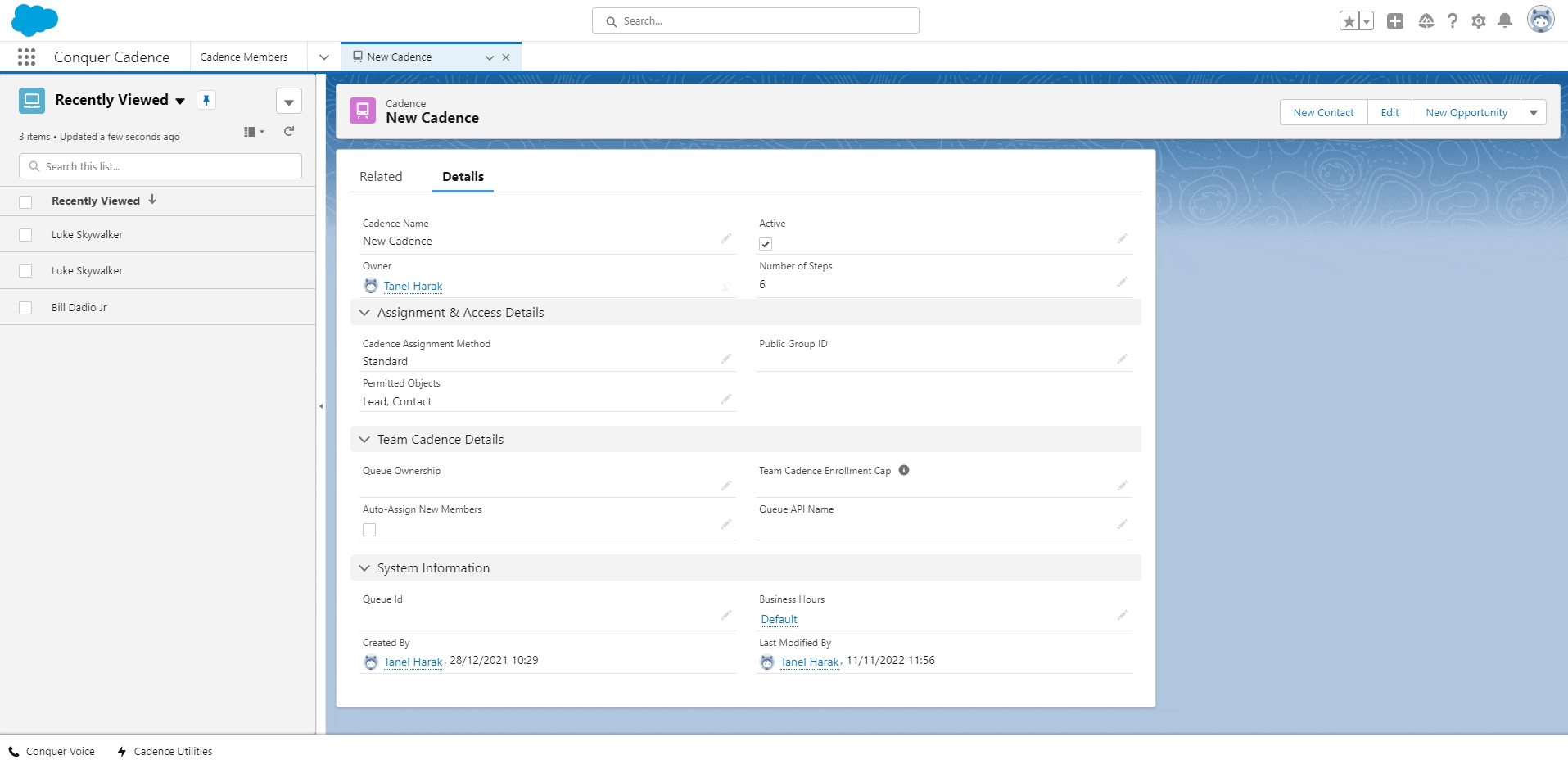 CSV Importer allows for official support of up to 50,000 records at a time and can handle Office Exports as well. 
Creating the CSV file
The CSV file needs to be created with these columns: "recordid", "userid". You can also add a column for "startingstep". Following formats are supported: "userid", "user_id" and "user id". CSV importer is not case sensitive and accepts both 15 and 18 character record IDs. 
It is recommended to export an SFDC report targeting the records you'd like enrolled, with OwnerId and RecordId as columns that you can switch to "userid"/"recordid" in your csv.
Enrollment Errors
If there are rows that fail to import, a red button called "Enrollment Errors" will appear. Clicking on it will show modal of all the rows that failed and their failure reason.